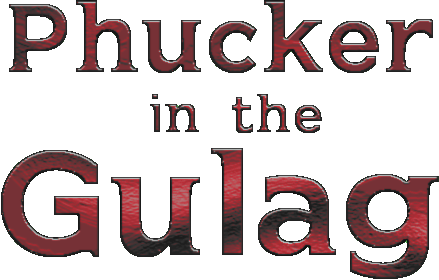 Phucker in the Gulag: Volume 1
Phucker in the Gulag: Volume 1
It's a nice sunny day at Syringe Beach and roided up beefster Ryukaze and his wise old friend Orcmaster Jones are soaking up the rays and oogling at the babes. Their life of luxury is soon interrupted however when an old acquaintance bursts into their lives with an offer they simply can not refuse. But if something sounds too good to be true... it rarely is. The group soon find themselves hopelessly lost in the clutches of a vast conspiracy that could threaten all mankind. Only one question remains...
Who is the Phucker in the Gulag?
GENRE
Bromantic Comedy

KEY POINTS


Fun and Jokes


Can be beat in less than two hours


Lots of beefy shirtless hunks


Babes aplenty


Three totally unique endings (Wow!)


Realistic jizz physics


Is in good taste.


Has as many save slots as Ren'Py games (100+)


H-patch
Download
Click download now to get access to the following files:
Comments
Log in with itch.io to leave a comment.
I need more of this in my life
I'm going to wait for the LotusPrince let's play. #1 reason is I'm too scared to enter the gulag alone. Perhaps add a "Peaceful" mode with no Hiroshi? Can you forward my feedback to P'Tony Dataworks?

The presence of Hiroshi does indeed require a strong stomach but luckily for all he is on the screen only half as much as in the previous game.